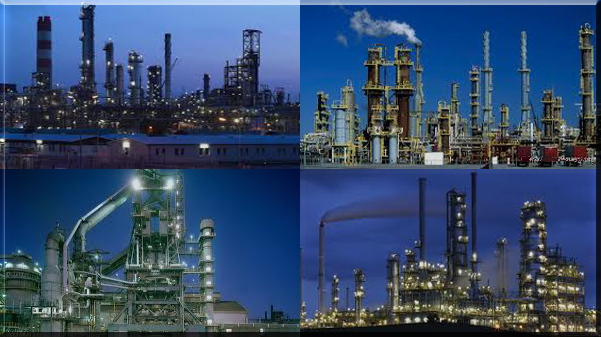 Construction & Contracting
ElECTRICAL
Raed Sultan Al-Otaibi Est. (RSE) is capable of in-house design,installation and maintenance of H.V., L.V. and low current systems . Headed by Professionals and skilled technicians, the department has electrical engineering expertise in H.V substations, transrrission lines , H.V./ L.V. cable laying, pumping stations, industrial and commercial electrication iculding fire alarm,Telephone / Computer network and other security services. The electrical division has grown from an electrical contracting company to a well-established and self-sufficent engineering tirm that is equipped to provide at services from rendering concepts to commissioning soluations.
The core electrical installation work comprises of transformers & H.V. equipment, main / sub-main and final distribution panel boards, MCC and capacitors, generators and automatic change over panel, cable, wirings, trunking and conduit systems, earthing and lightning protection systems, lighting luminaries, fire alarm systems, MATV and SATV systems and intercom systems.
Our Scope of Services Includes
Plant and Building Electrical works, Streetlight works, Power Generator & Substation, Lighting Protection & Grounding, Testing and Commissioning of high voltage 230/132kV substations. Cable Tray Installations, Switch Gear Installations, Transformer Installations, Cable Installations, Cable Termination, Construction &Modification of Distribution Control System (DCS). Design / Construction of Electrical Automation and Control. Electrical EquipmentInstallation and Commissioning, Installation / Pre-commissioning of Power Monitoring Systems, Electrical System Studies and Calculation,
CIVIL:-
Raed Sultan Al-Otaibi Est. (RSE) is a firm dedicated to providing comprehensive and efficient civil engineering, surveying and mapping services for real property development of municipal, commercial and industrial sites. The civil division of RSE are a fully-fledged division as the backing effort is older than the incepted age of the company. Complete turnkey solutions are offered with mechanized systems and latest project management techniques for speedy construction. It also provides customized solutions to business office spaces and corporate townships. The company aims to meet the demands of a continually changing marketplace and to ensure that clients receive cost effective solutions, the firm keeps on the cutting-edge of technology and us committed to ongoing capital investment in hardware and software for both office and field procedures. RSE 's cohesive teams of experienced personnel have a client-orientated attitude and their multi-disciplinary approach results in optimized performance in all aspects of planning and design.
Principal clients of RSE Civil Engineering Group includes:
Commercial and Industrial Property Owners, Architects , Contractors & Developers, Government Agencies, Real Estate Companies, Oil, Gas, and Petrochemical Companies, Utility Agencies.
Our Scope of Services
Industrial Civil Construction, Commercial Civil Construction, Underground piping & utilities, Road, paving & culverts, Landscaping & irrigation, Site preparation, Piling works, Equipment foundations, Elevated structures, Pre-cast structures, Tank foundation, Fireproofing works.
SUPPORT SERVICES
MANPOWER SUPPLY
We take pleasure to introduce ourselves as a prime source of supply Manpower from KSA. At the very outset New Technology Construction Ltd. Co. [NTC]has rich experience in the Recruitment field, and to-date we have successfully managed to Recruit Manpower in thousands to various Middle-East Countries both directly and indirectly. The company's businesses are supported by a wide marketing and distribution network, and have established a reputation for strong customer support. Our recruitment system is fully computerized and we can make available at shortest notice the manpower category needed by principals and employers overseas. Presently, we have a pool of highly professional applicants and other skilled and non-skilled workers from our sole agent abroad and this has been undergoing since the early operation of the company. Despite the strong competition, we are proud to say that we are one among those recruitment companies with the highest number of deployment during the Past Six months operation it is therefore in the light of all the foregoing, that we are offering your good company our recruitment services to supply your manpower demands and recruitment job orders.
Our selection process includes
An initial phone screen to determine employment eligibility Skills-based testing. An in-depth face-to-face interview. Why RSE as your recruitment Partner We Guarantee Our Placements. Hiring Methods Customized to Fit Your Needs. Supplying Personnel to a Wide Range of Industries. Extra Services upon Clients Request. Our friendly representatives are on duty twenty-four hours a day to respond to your needs.
RENTAL SERVICES
We are one of the most reputed equipment hire companies in the Kingdom with a large and ever expanding fleet of heavy and light equipment.Our fleet comprises a wide range of late model equipment ranging from Mobile Cranes, Earth Moving Equipment to compressors and generators.And with our extensive staff of experienced technicians, you can be assured that the equipment will remain reliable and well supported.
Our Fleet of Equipment?s Includes
Cranes,Wheel/ Skid loaders,Excavators,Dump/ Boom Truck,Trailers, Tractor, Bulldozer, Forklift, Grader, Piling Hammer, Generators,Welding Machines, Compactors, Access Platforms,Compactors,Dozers.
SCAFFOLDING
RSE is the primary choice for scaffolding structures for all projects in the Kingdom of Saudi Arabia. Our scaffolding service includes the completely cost-effective, safe, and efficient assembly and disassembly of scaffoldings. We are renowned for maintaining its high standard to our clients. We offer a complete range of manpower support for any type of scaffolding works. Our expertise included scaffolding application, Such as Industrial Scaffold, OHTML Works, Stage & Events, Access Scaffolds, Outdoor Adverting Scaffold, Ship Repairs, Slab & Colum formwork.
Our Services
Design ,Manufacture, Transport, Installation,Engineering Support Scaffolding Erection
Products
Cuplock System, Pressed Fittings, Drop Forged Fittings, Scaffold Boards, Scaffold Tube.
Transportation
RSE Transportation is engaged in the road carrying business with its base in Saudiarabia providing direct transportation to all major cities in the kingdom. Past years NTC has proved to be the superior in transportation services provided to both industrial and commercial sectors of Saudi Arabia and over the Gulf area as well.Our owned fleet of Tractor Heads, Trailers, Pipe Dollies, Low Bed Trailers, Fuel Tankers, Water Tankers, Chemical Tankers, Buses and Carsare in excellent condition.
Our Services
Employee Transportation,Chemical Transportation,Household Items Shifting, Project Forwarding and Transportation,Warehousing and Distribution, Heavy Equipment Transportation.
RIG MOVES
Supply of Riggers 1,2,3 Aramco Certified
CATERING SERVICES
Walters,Cleaners,Cook,Supervisor.